So, it looks like I restarted Zenith's restoration 2 years ago. I've not updated the blog site for about six months, but progress has been made, just had to find time in the workshop around house and garden projects.
The last build update reported on the outside of the hull being finished and the mast restored. The last few months have been spent restoring the boom, and building some sole boards, rudder, steering system and centre plate. The interior has been finished with the stern and bow tanks painted white and the cockpit area, centreboard case, bulkheads all varnished. I finally made a decision on the decks and fitted a 200mm wide king mahogany plank in order to fit a pair of round hatches to access the bow and stern tanks. Two sheets of Robbins Super Elite Plus plywood has been ordered.
Sole Boards
One of the advantages owning a house designed in the 1970s was a very large expanse of Parana Pine, about 50m2, in the form of a lounge ceiling. All this was replaced in 2020 with a new ceiling, but it meant I had a large quantity (about 100 pieces) of 3″ wide timber in 16′ lengths.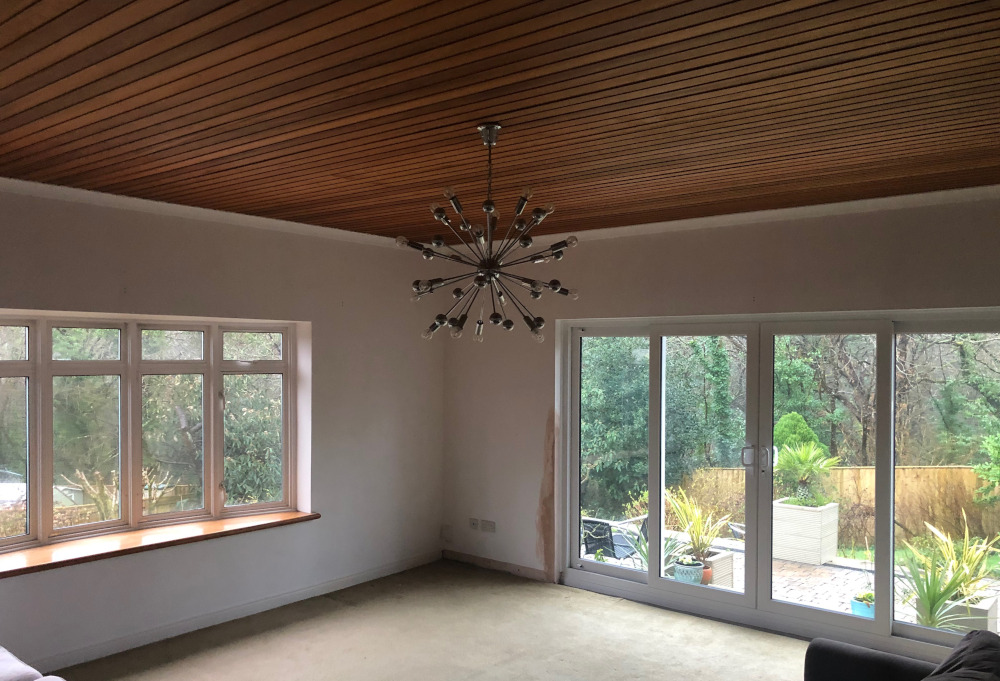 I cleaned up a number of the Parana Pine boards and used them to build the sole boards. There was no sign of any support for sole boards but as I don't want to stand on the ribs and planks I added oak stringers to spread the load of my weight. There's another one each side on the keel/centreboard case and the boards drop in nicely and are held in place with some oak cleats.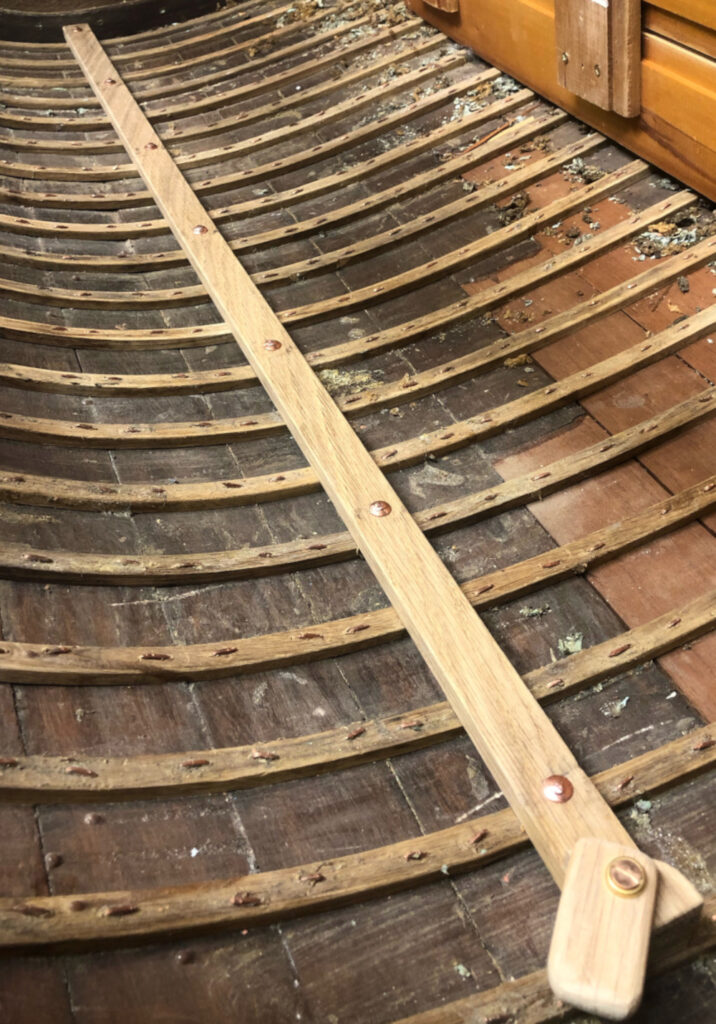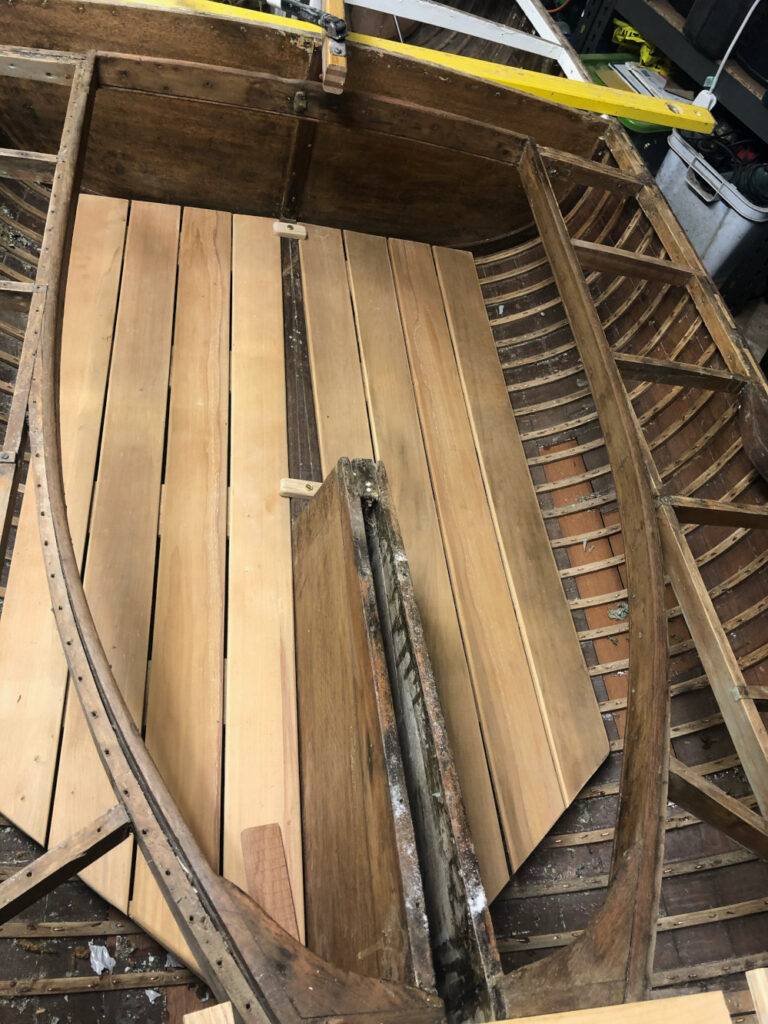 A few coats of varnish and they have a nice aged look.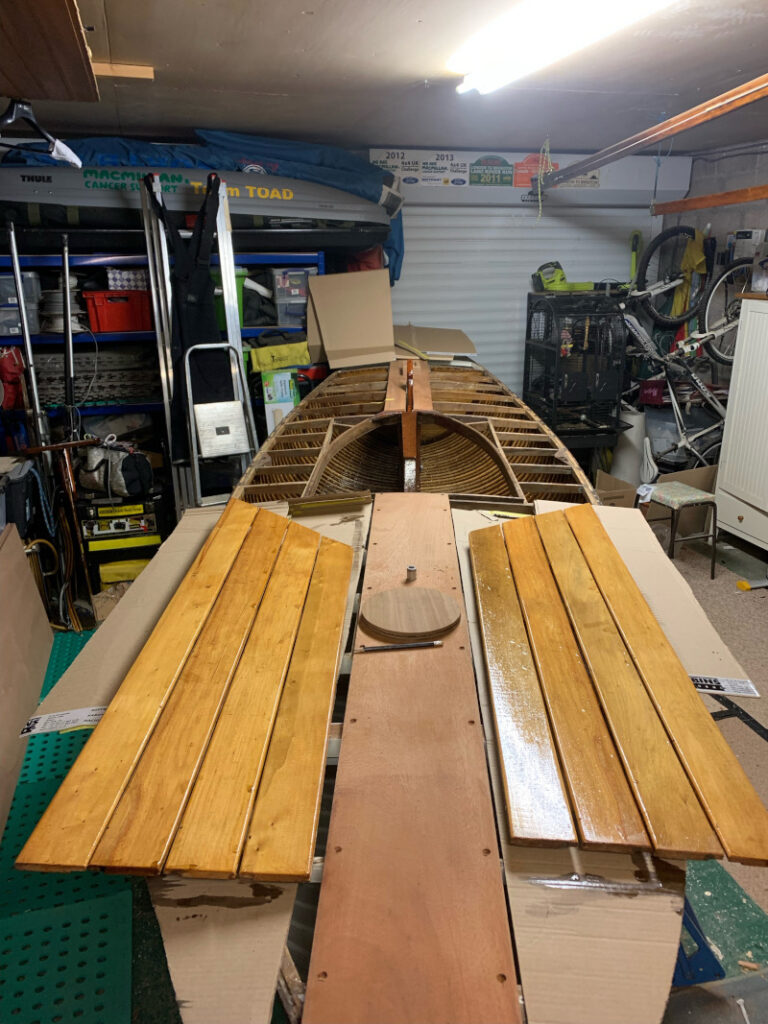 Centreplate
Zenith came with a very tatty and abused centreplate. I knew I had to replace it and was going to build a new one from scratch. I was playing around with some cardboard templates I realised that I had an old Milane plate from a Phantom – this nearly fitted.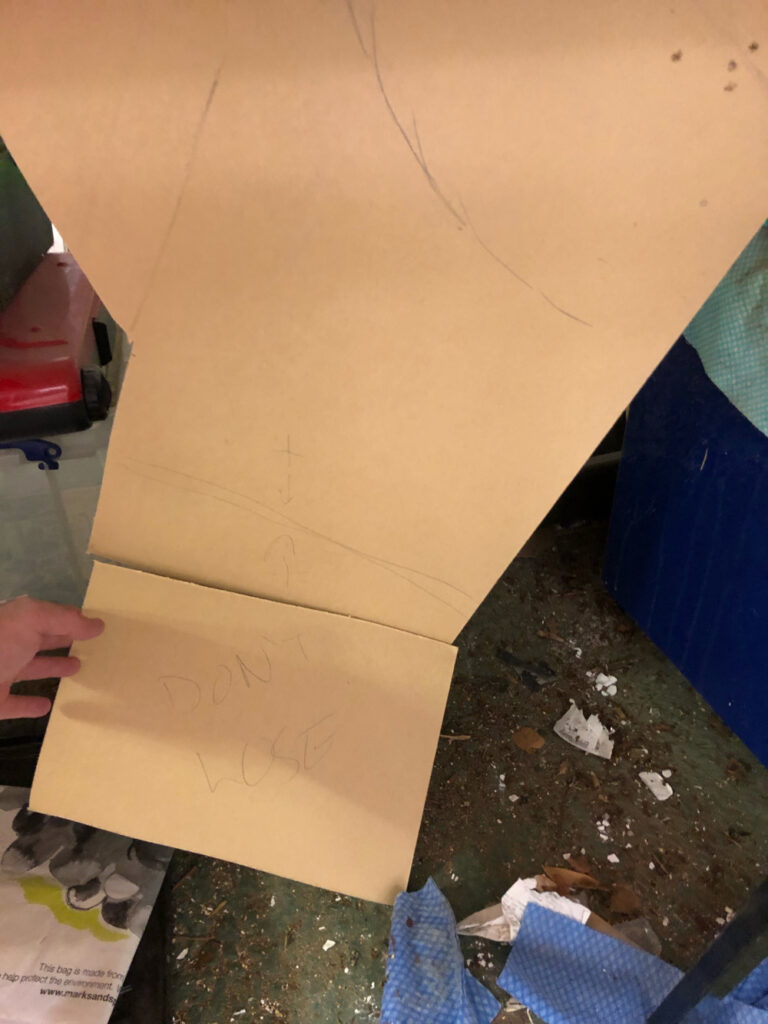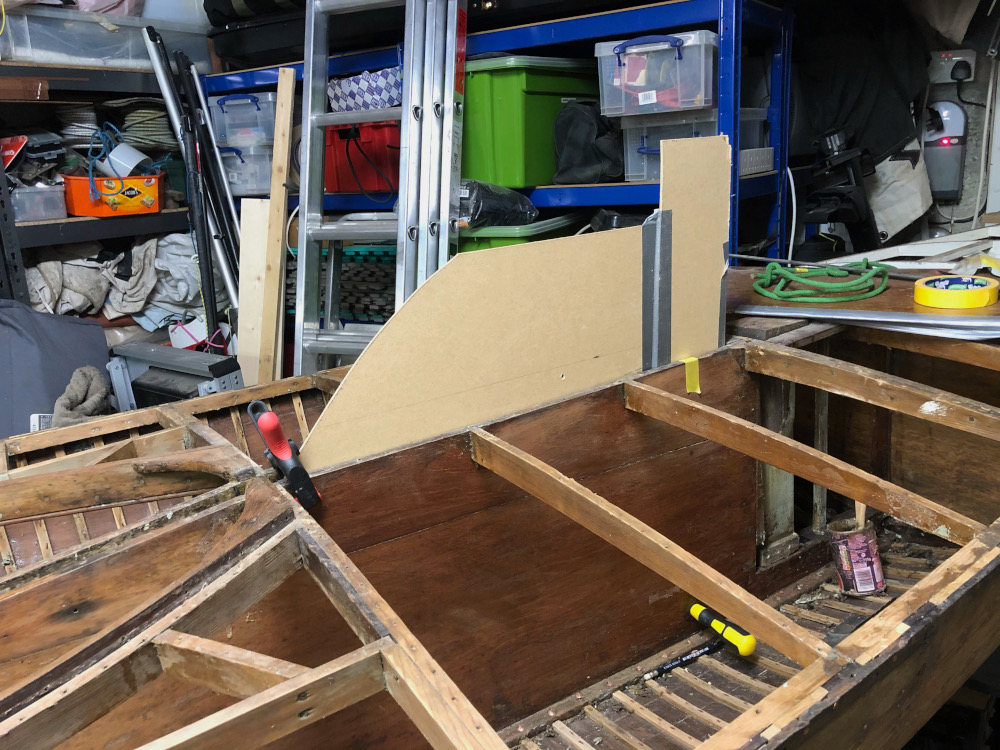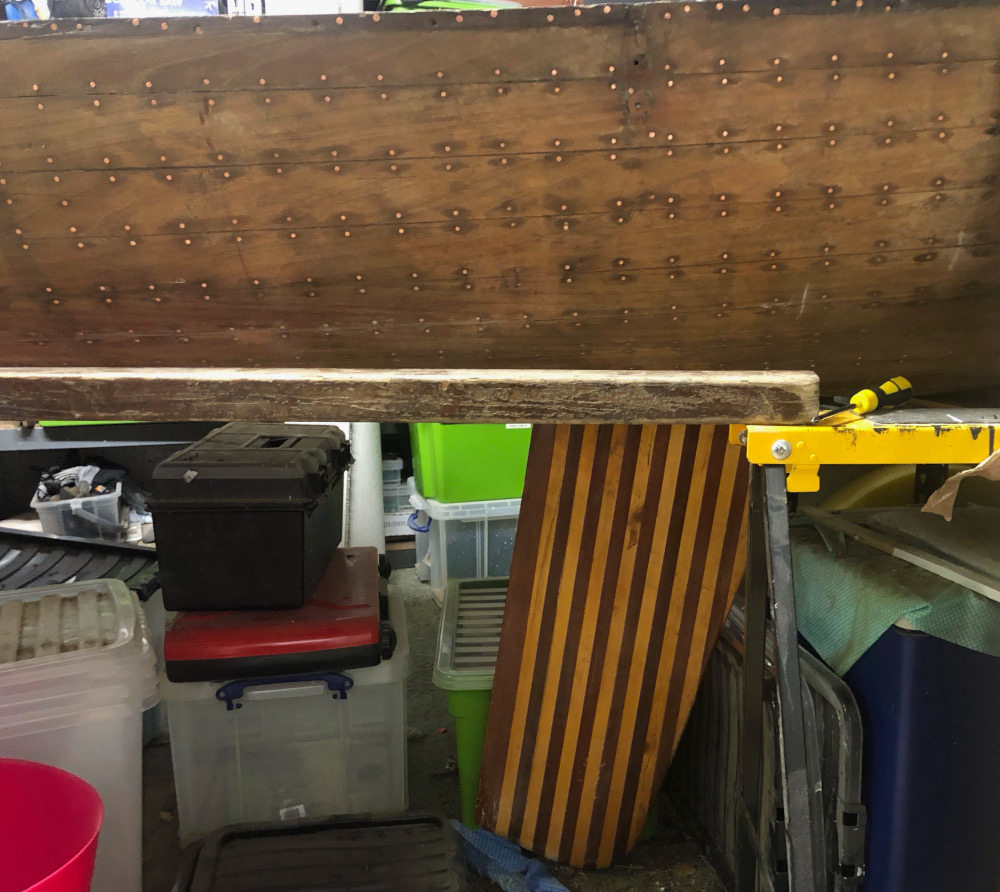 I had to build a horn for the plate, stripped off the previous coating, did some reshaping and varnished it, the plate has come up quite nicely. The hole for the pivot bolt had to be moved by a couple of inches but the repurposed Phantom plate now fits Zenith.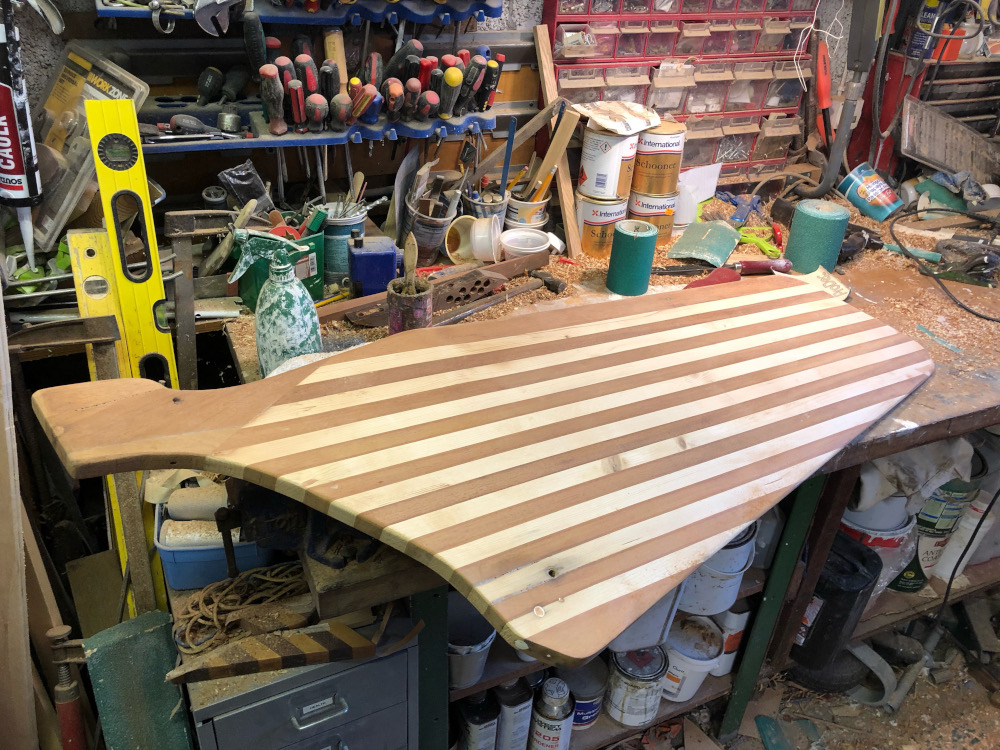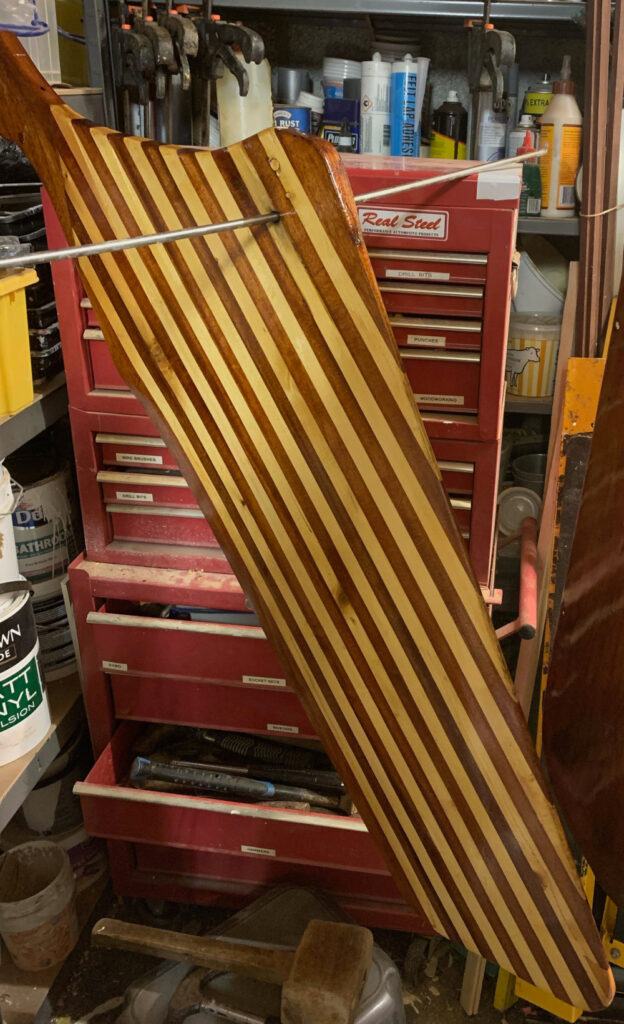 Rudder and Steering Sytem
Being a canoe with transom hung rudder there needs to be a rudder and yoke, joined with line or rods. This means that only a short tiller is required as the rudder is nearly 6′ from the cockpit. Zenith came with a very strange and homebuilt rudder/steering system. This consisted of a horrible aluminium rudder head and a very heavy stainless steel yoke with stainless tiller. The two parts were joined with very bent stainless steel rods.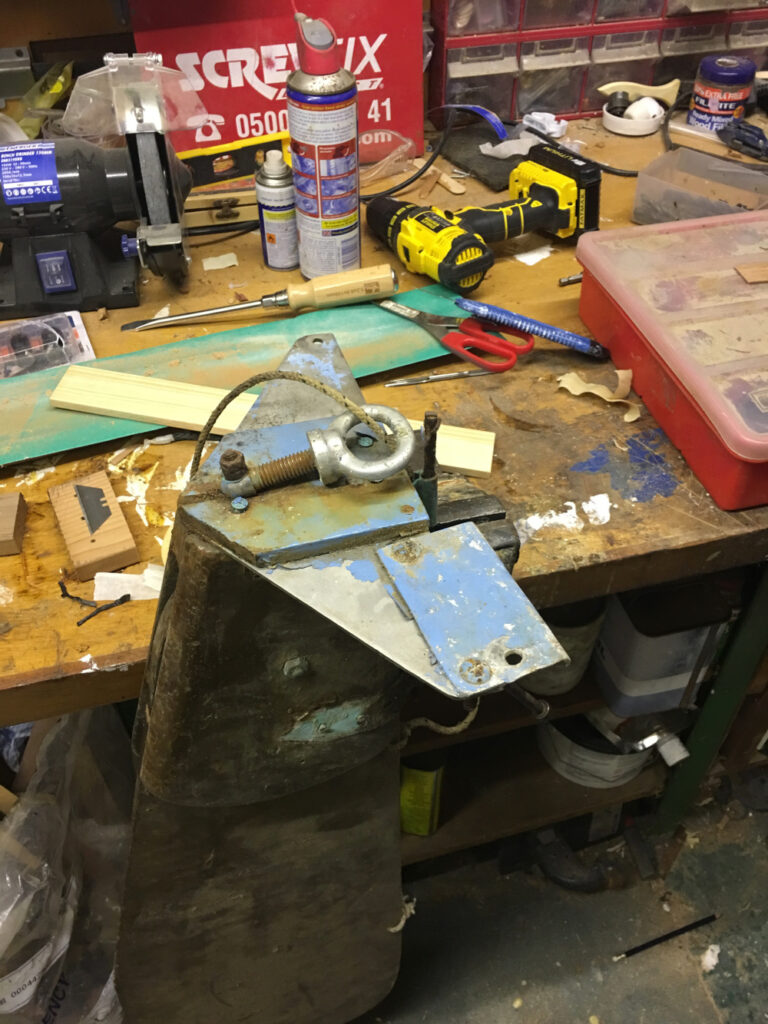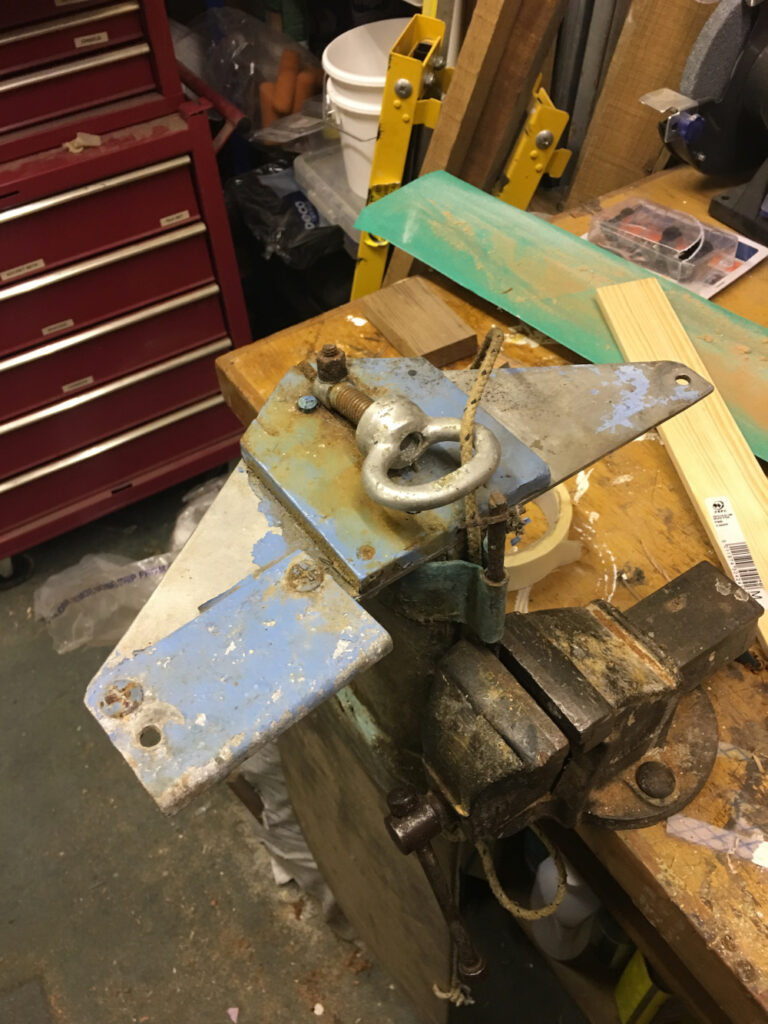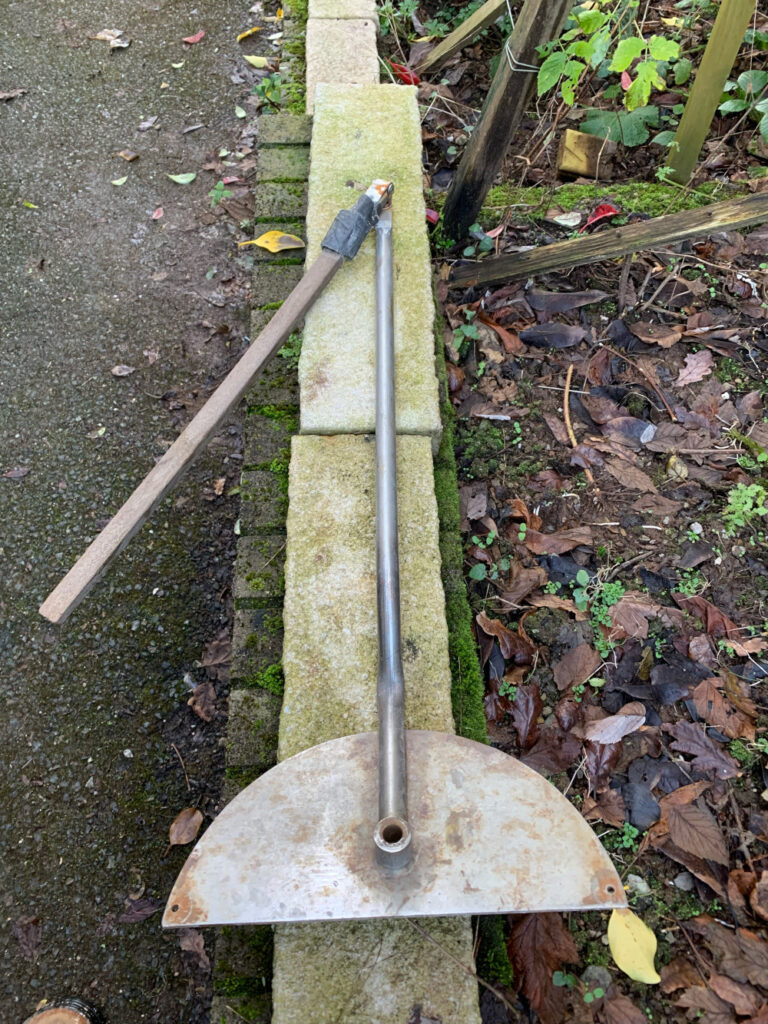 Clearly a new rudder head and yoke were required. The rudder blade and stock were usable, they just needed stripping back to bare wood and new rudder fittings sorted out.
The old blade cleaned up nicely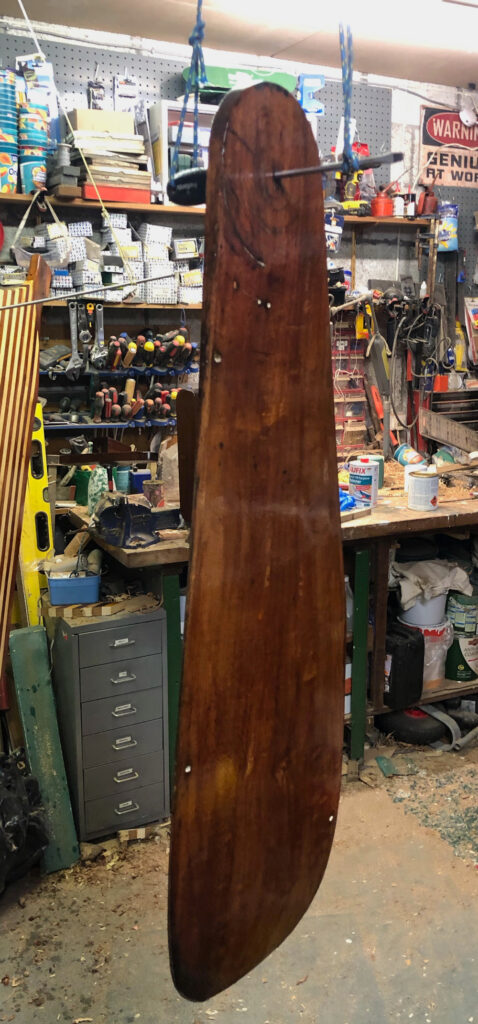 The rudder stock had a new mahogany head added to it and I found an old laminated tiller from a previous Solo project that was cut down and repurposed for Zenith,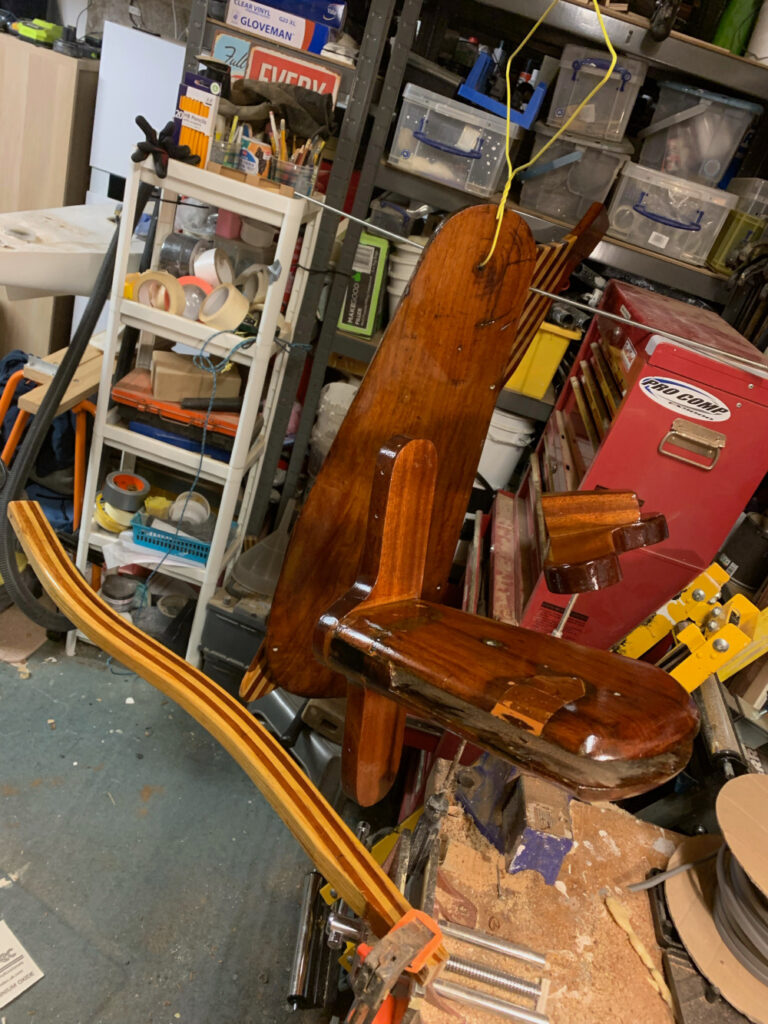 A yoke was made as a mirror image to the rudder head. This was mounted to a rudder shaft in the aft tank.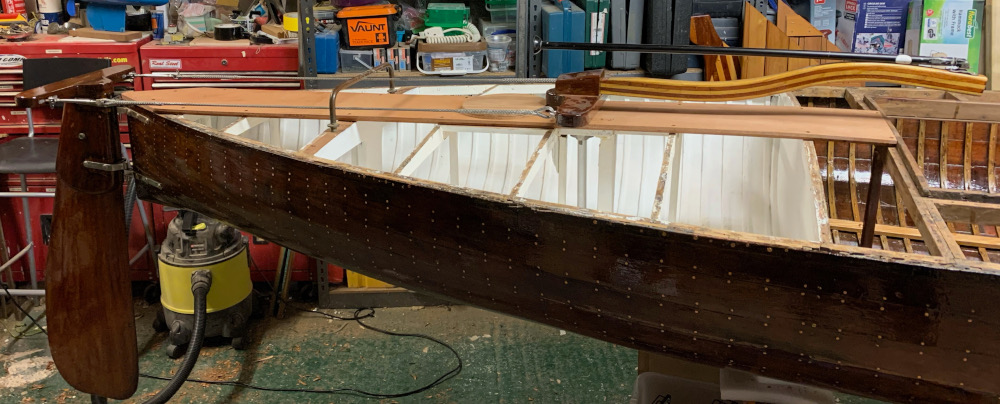 The yoke and rudder head were joined with dyneema, with bottle-screws at the rudder end to allow fine tuning of the system. I did try to use stainless rods to join the two components, but trying to get them to an exact length was proving impossible, the rope and bottle-screws approach seems to work well.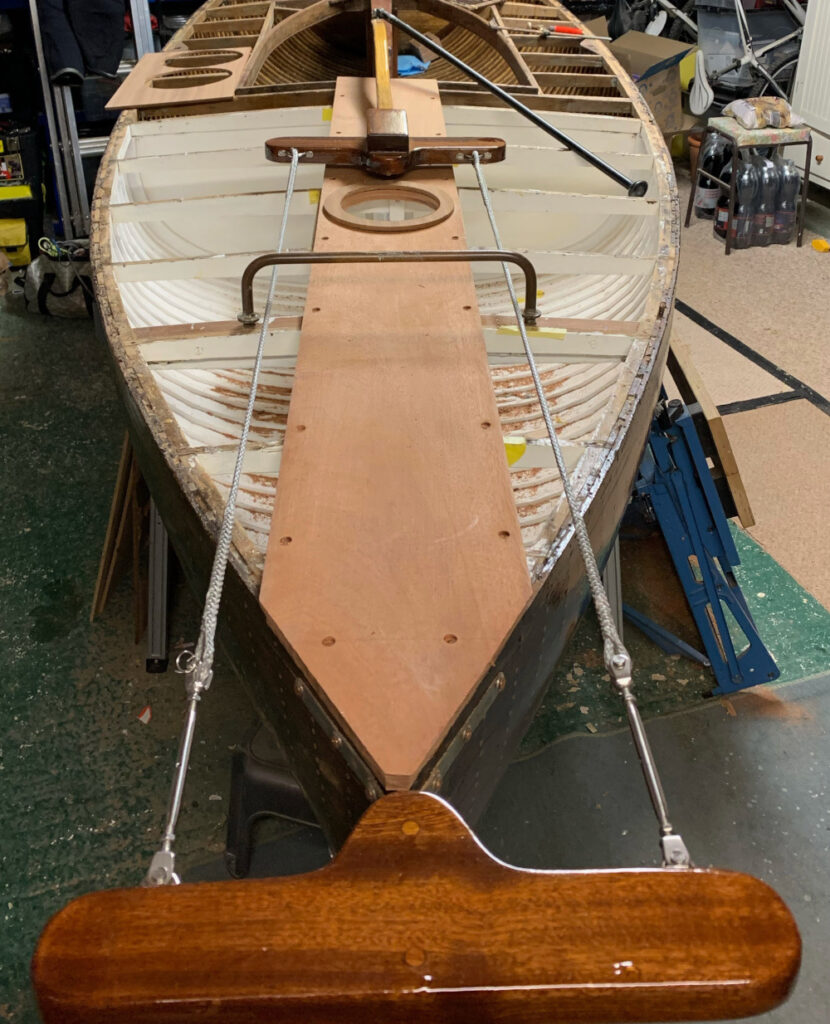 Also found a tiller extension of the right length in the piles of spares so the steering system is now complete.