2020 was written off for sailing, with many events being cancelled including those of the CVRDA. Work on Zenith has been stalled as various house and garden projects were prioritised during the summer.
I'd hoped to have done a few CVRDA events in the Harrier but all were cancelled. I did get out in the Harrier at Roadford lake for a couple of sails though.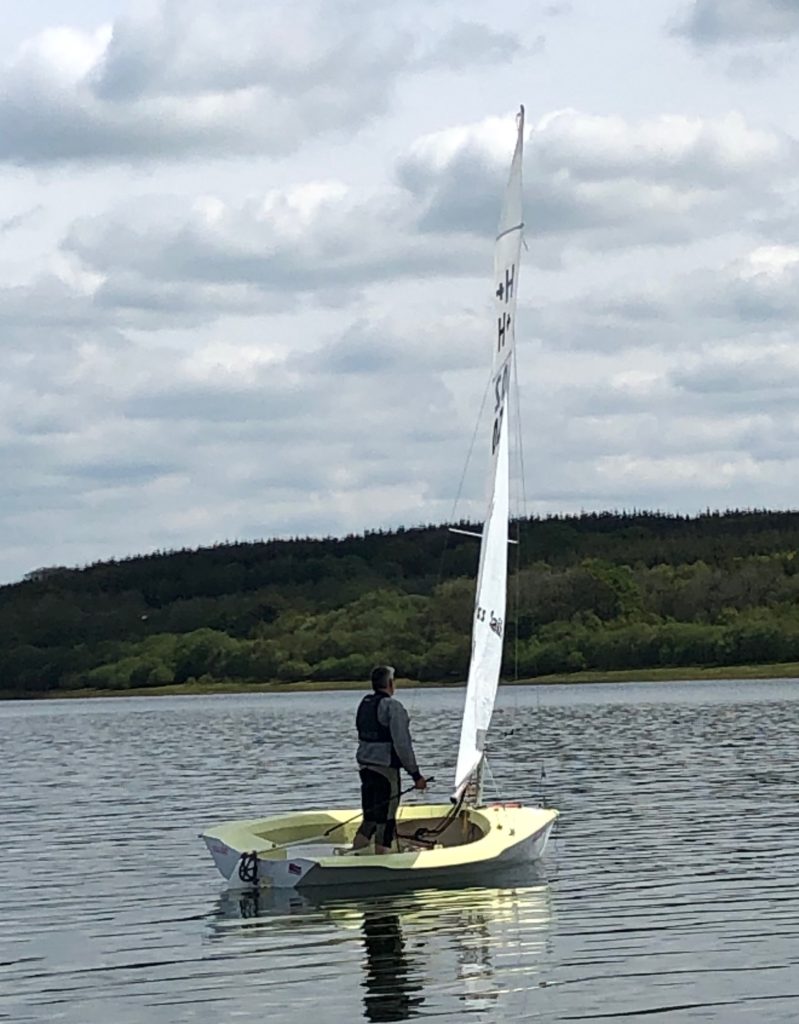 The other major highlight of 2020 was the purchase of a new boat. An MX-RAY F1 popped up on the Dinghies and Dinghy Bits for Sale Facebook Group in June. With lockdown restrictions eased I was able to drive to Hedge End and collect the boat, handy it fitted on the roof of the Range Rover.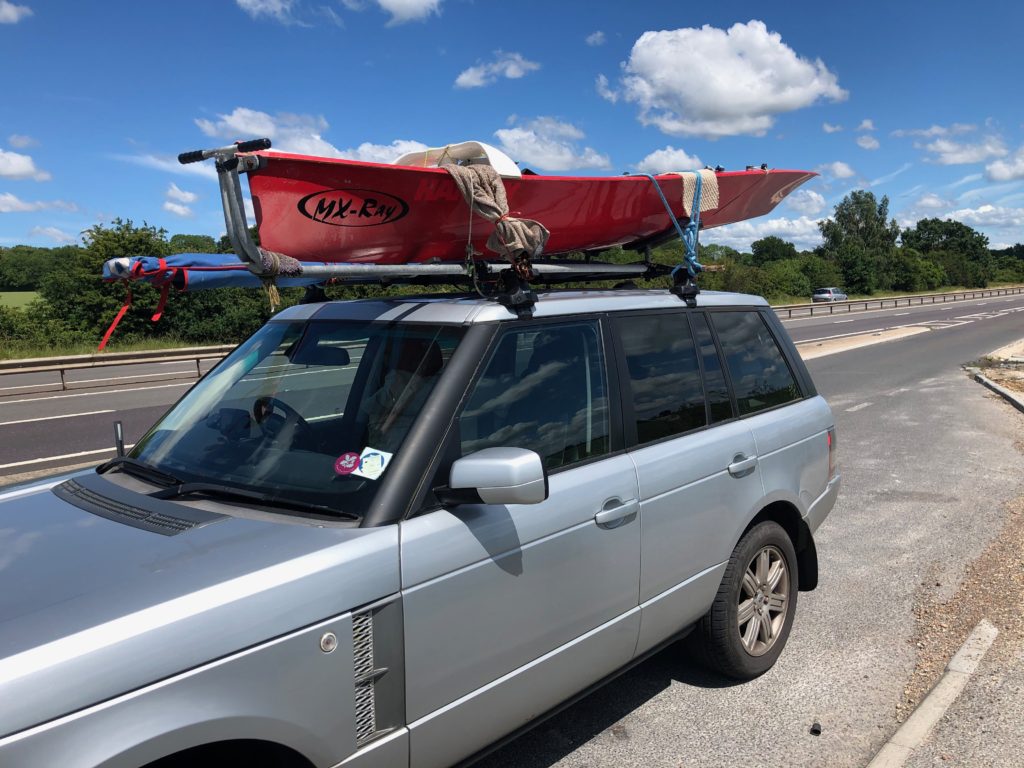 The red gelcoat had faded over the years but an afternoon of polishing the hull soon brought back the colour.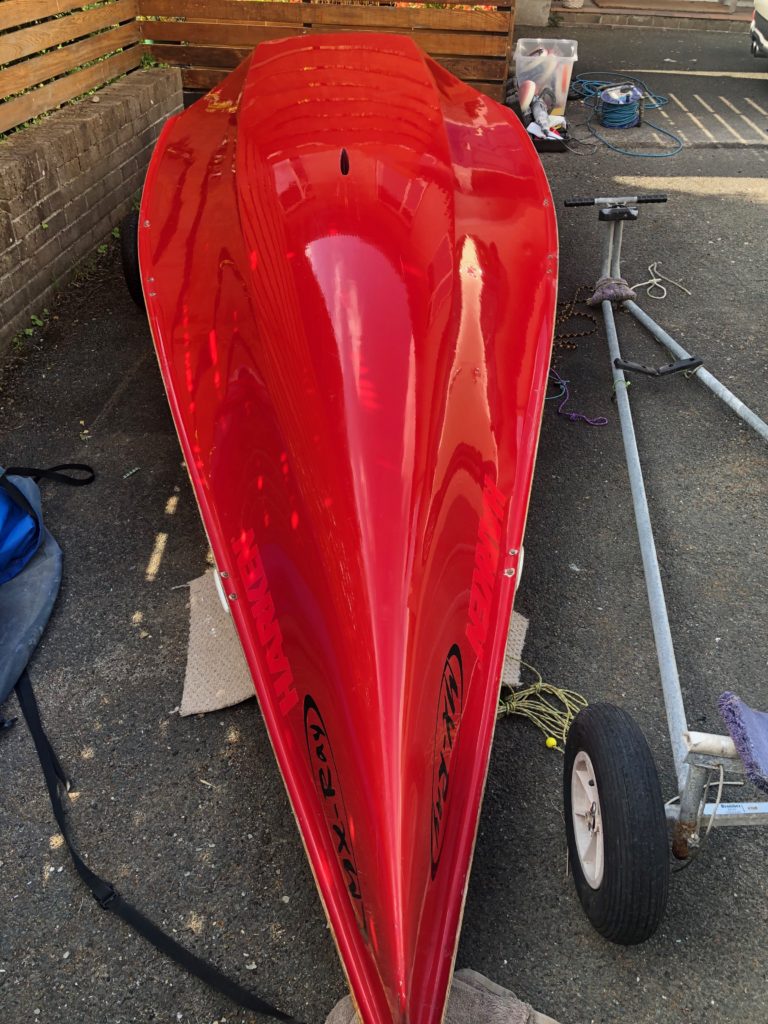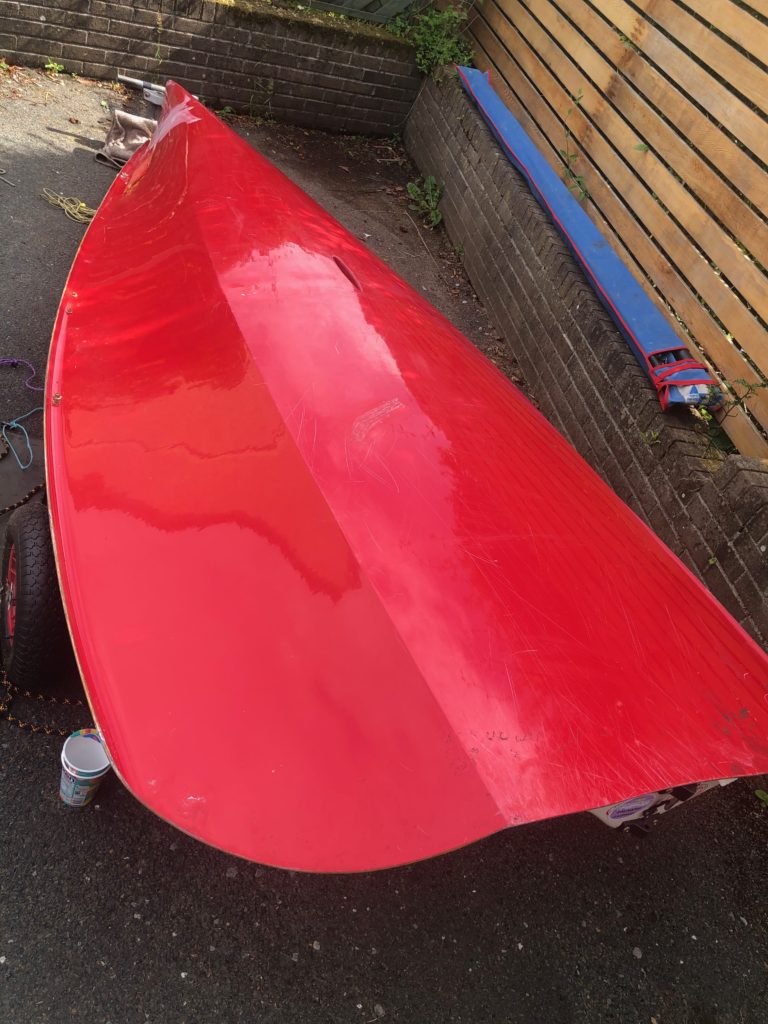 This MX-RAY came with a number of sails and the F1 rig, developed by John Gibson, the UK dealer in the early 1990s. His original UK MX-RAY website is still available at http://www.users.globalnet.co.uk/~cobo98/ .
Had a few days of sorting the rigs out and found that several spinnakers had mouse damage, soon sorted by Westaway Sails.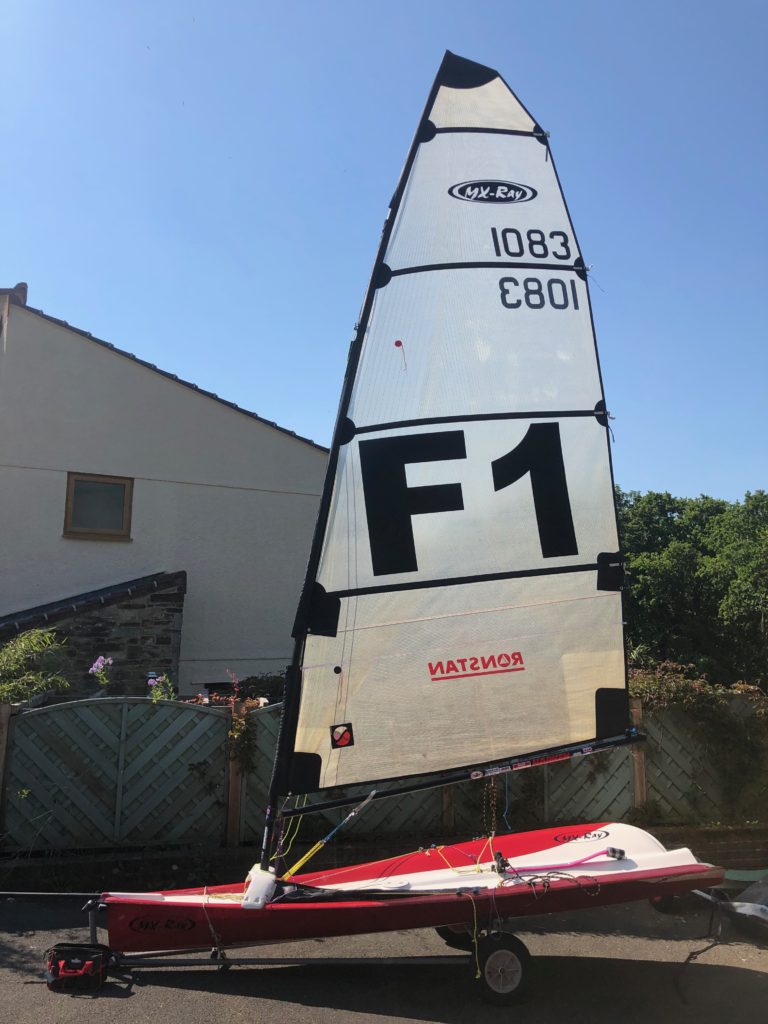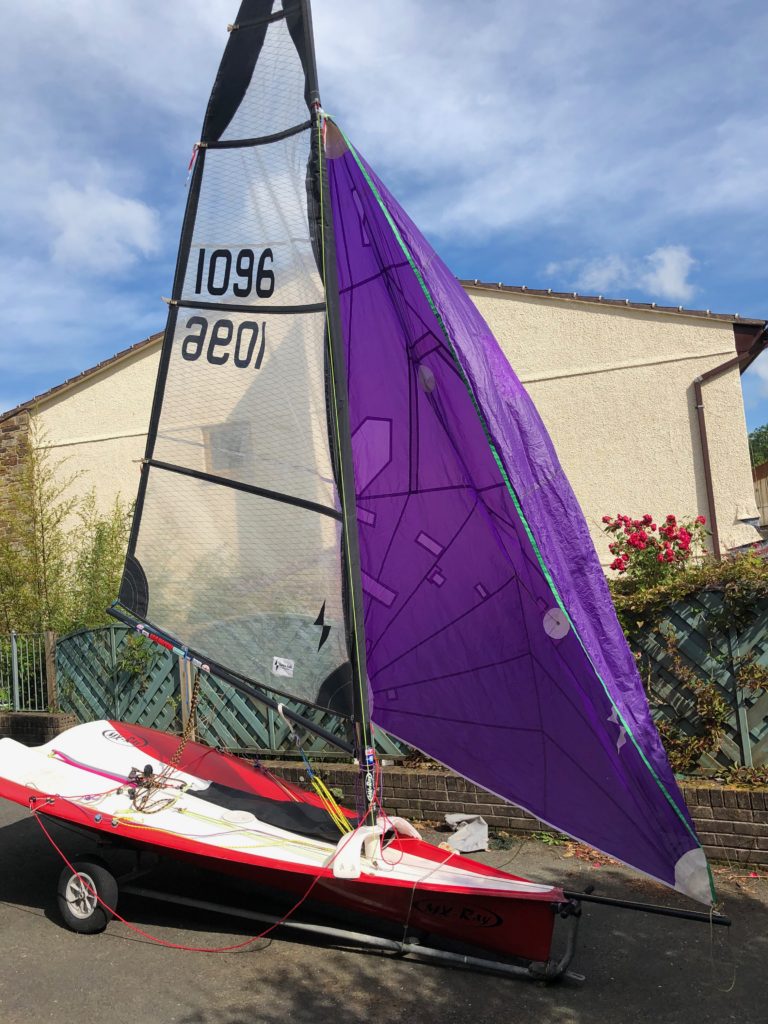 So, a totally impractical boat has been added to the fleet, following a tradition of weird and wonderful dinghies . Managed to take it out a couple of times in 2020, hopefully 2021 will be better.