Well, this isn't really an update to the Planking repair on Zenith – as seen in Planking repairs: part one but some bonus footage and far better images than I can take using an iPhone and zero photographic ability,
I was joined in the workshop by Rob Stillwell last night, I've worked with Rob for about 12 years and in addition to his day job he's an extremely talented photographer. Head over to https://www.casualsnapper.com/ and https://www.etsy.com/shop/CasualSnapper/ to see Rob's work.
Rob helped me turn over Zenith a couple of weeks ago and saw the work done on replacing the ribs and said he'd pop over to take some pictures of the latest work in progress. I was going to insert a few of them in the previous blog post but I feel they need to be seen as a separate post.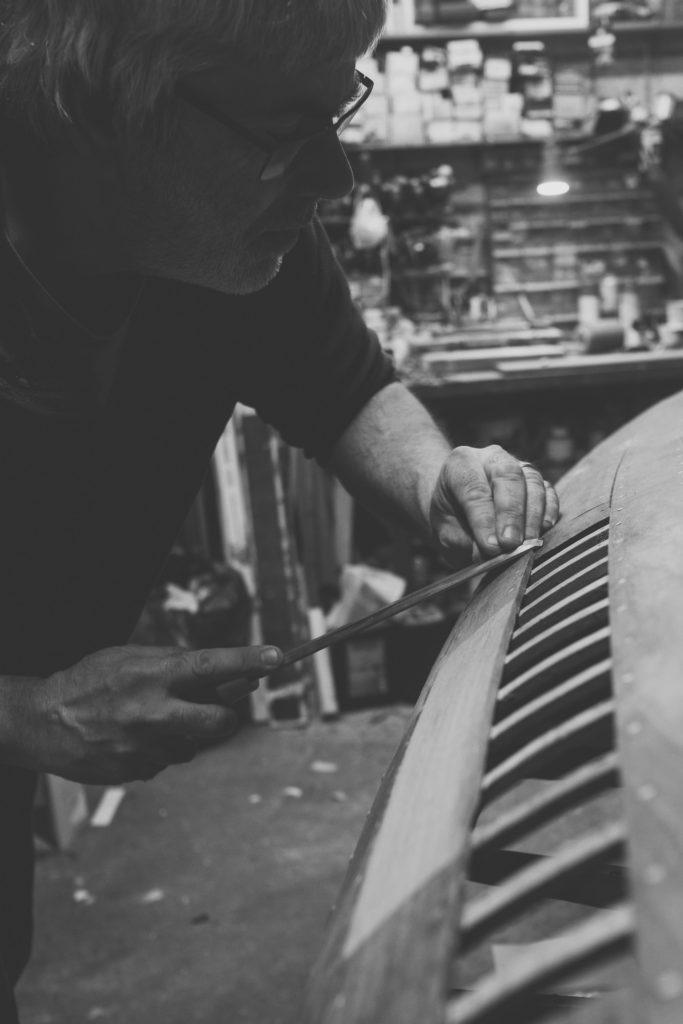 These images show some of work fitting one plank. The scarfs on the hull and the replacement plank have been cut, but to get a decent fit there's lots of offering up, removal of timber, head scratching and tea drinking.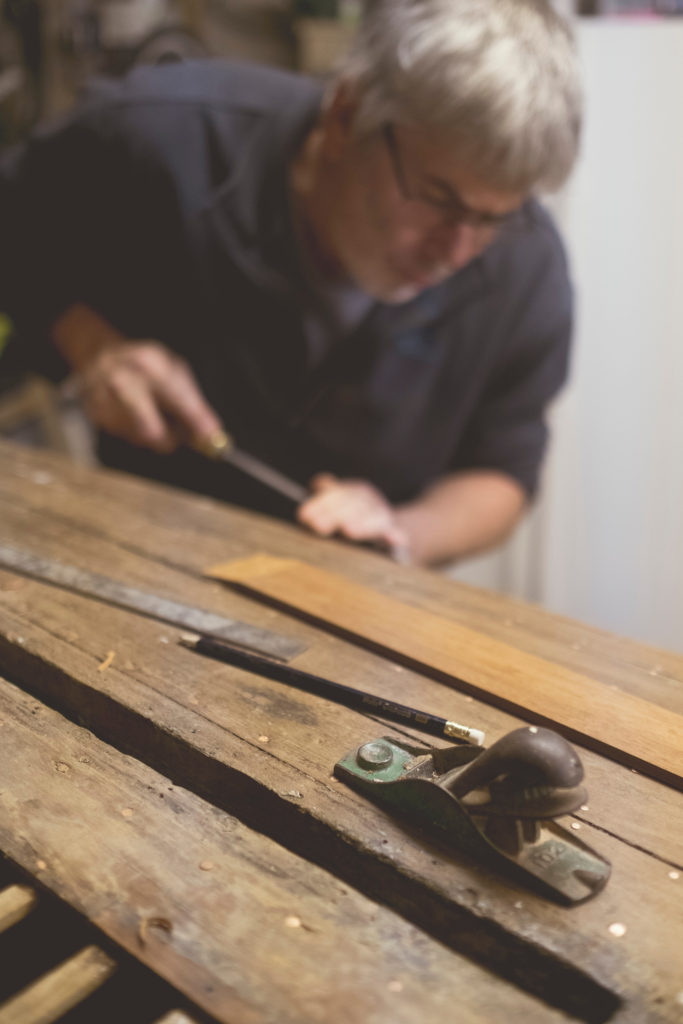 The image below shows that the stern end of the new timber looks like it fits OK, you can see the curve in the hull as the other end sits proud. The new timber will bend into shape.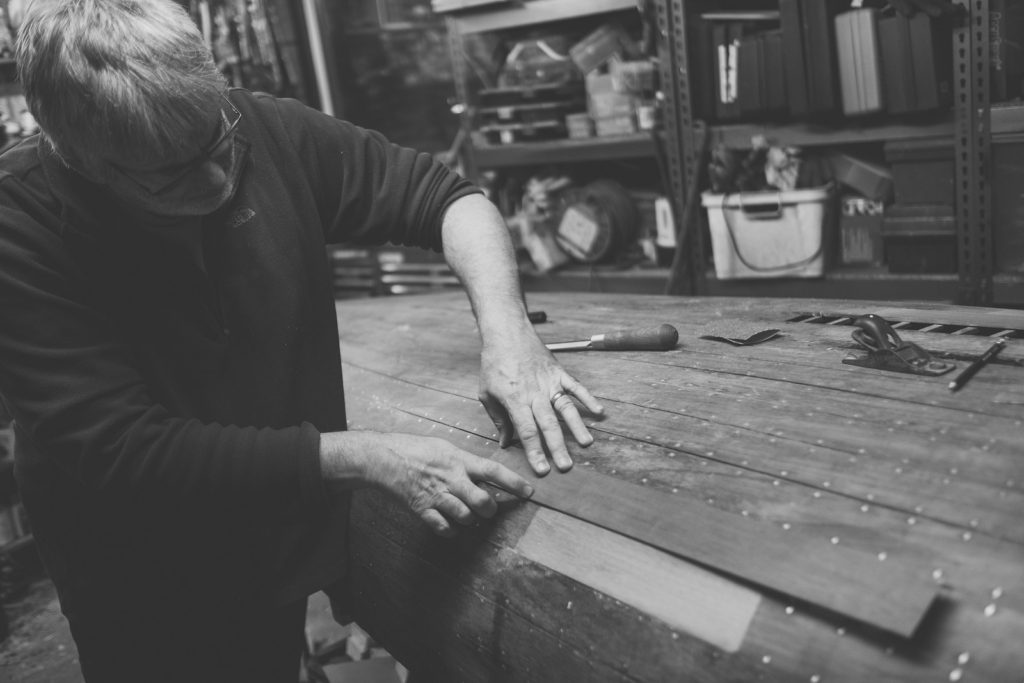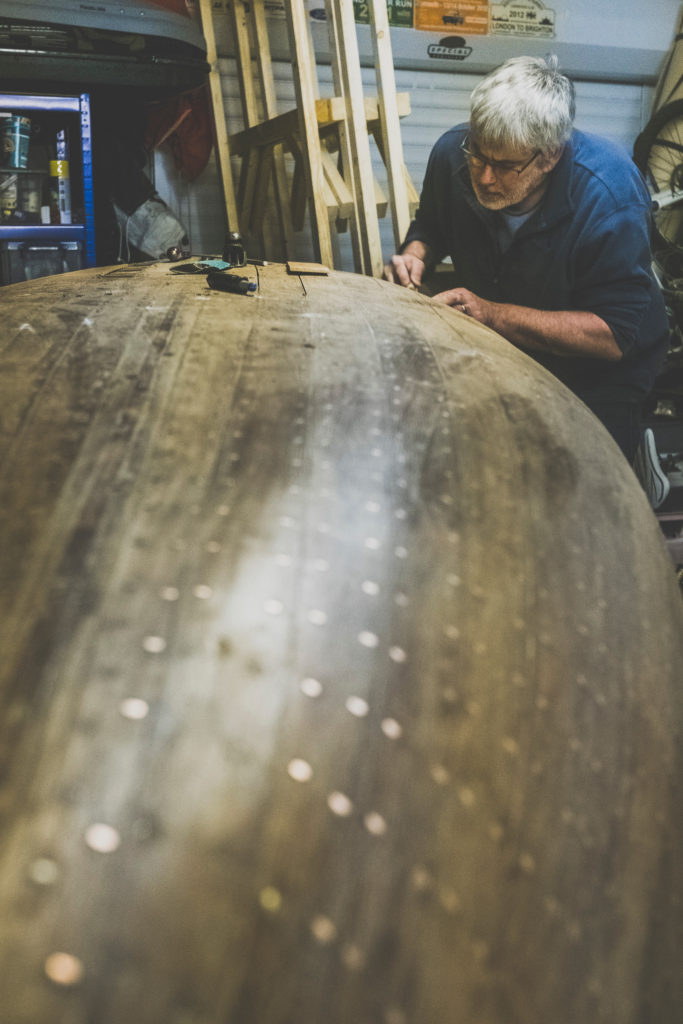 Looks like the forward end of the timber is being attended to.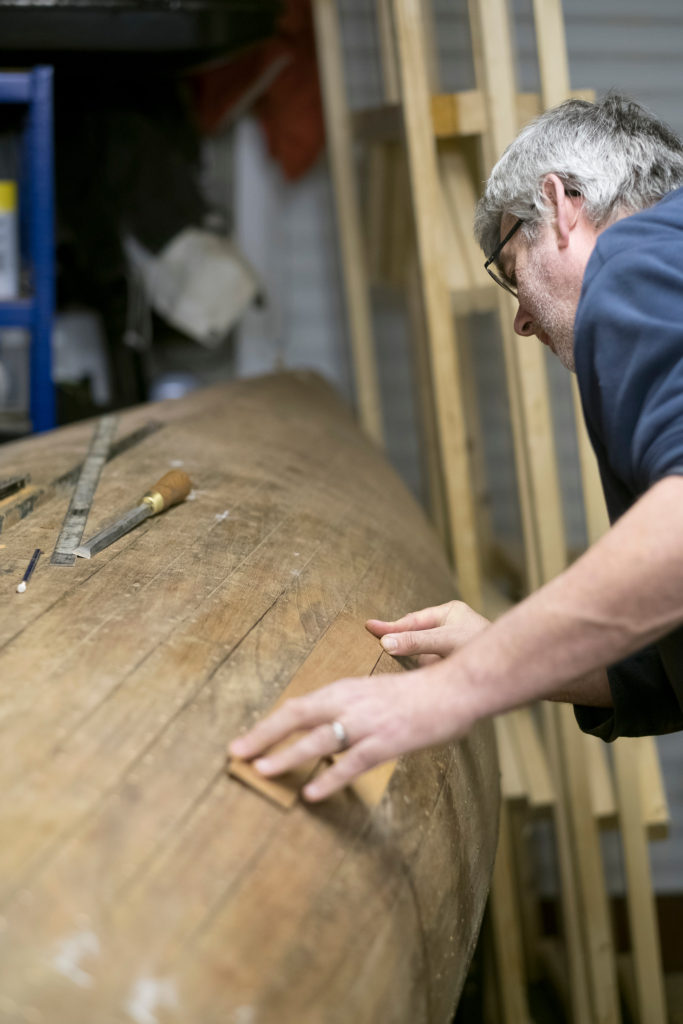 Just needs a small amount of material taken off on the hull scarf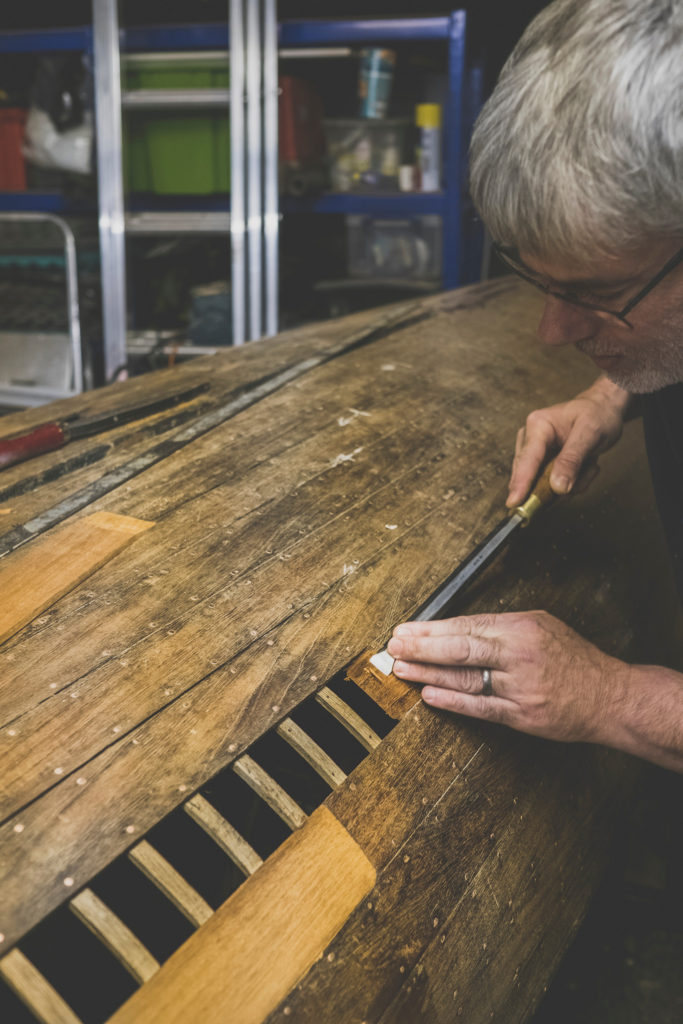 I have several sanding boards lying around – this one is 120 grit, running the scarf down the board takes off any high spots.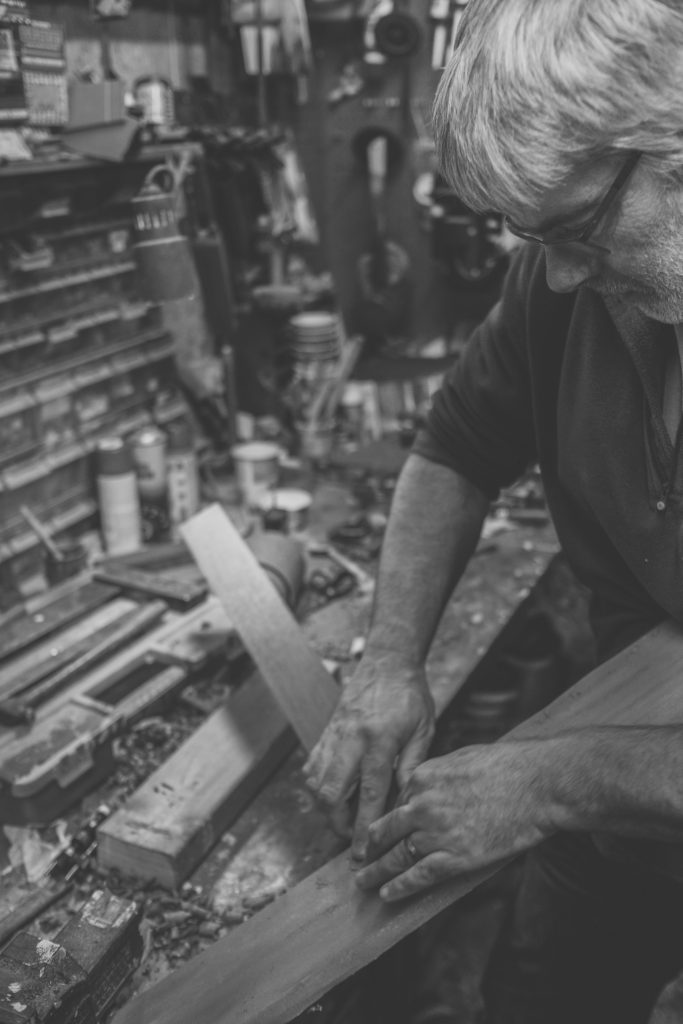 The image below shows that it looks to be a good fit!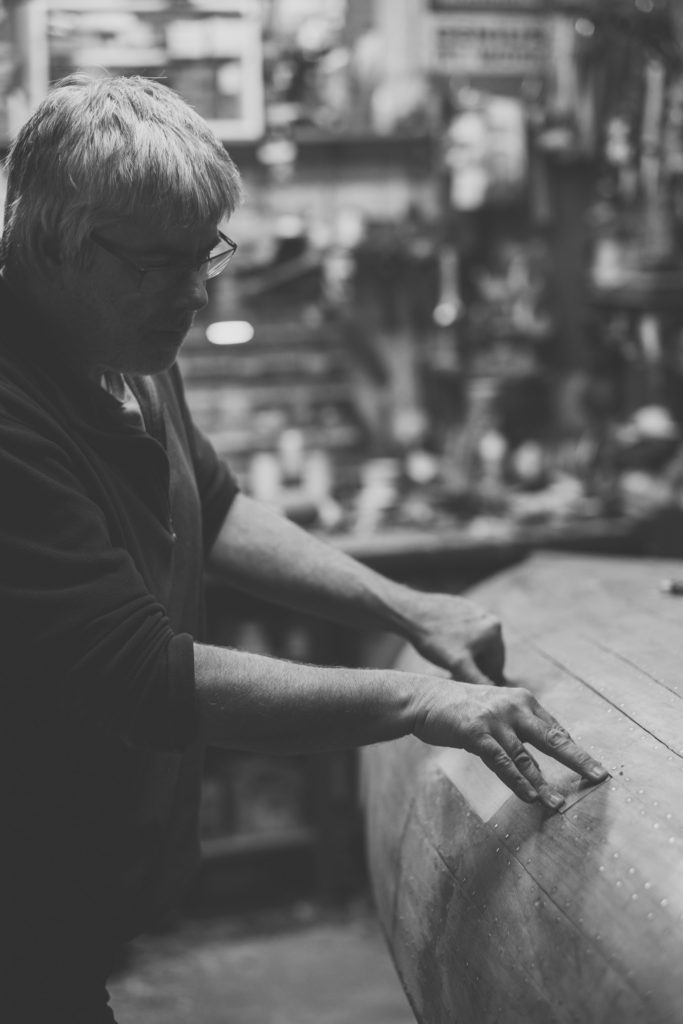 I have a load of 1/16″ and 3/32″ mahogany strips to use as splines as the planks have opened up around the damaged areas of the hull – I'll do another post about the splining when I get to this phase of the work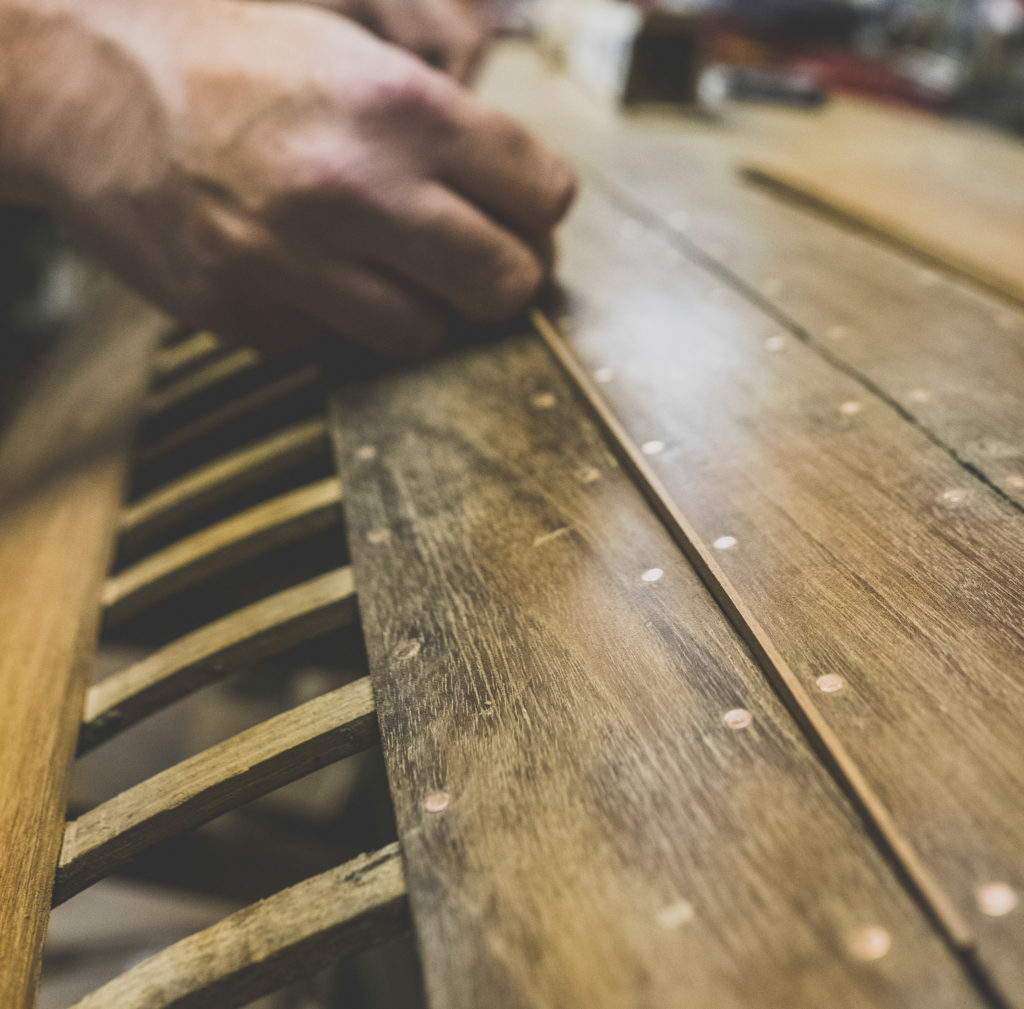 So, many thanks to Rob for taking the pictures – the full set can be found at https://www.casualsnapper.com/Commercial-Work/Neil-Witt-Boat-Restoration/