When going to collect Finn GBR670 I was talking to Graham Brookes, fellow Finn and Roadford Lake sailor. I persuaded him to sell me a lovely Raudaschl  Finn he had recently bought. This boat was built in 1970 for Alistair Currey, the son of Fairey Marine's Charles Currey.
This boat ex-Sharon, now called Pandemonium was pretty sucessful when raced and was winning in the early 1990s when she was epoxy coated. Somehow she ended up in Devon and was stored in a barn gathering dust for a number of years before being found by Graham
She had had all the varnished removed and had been attacked with a belt sander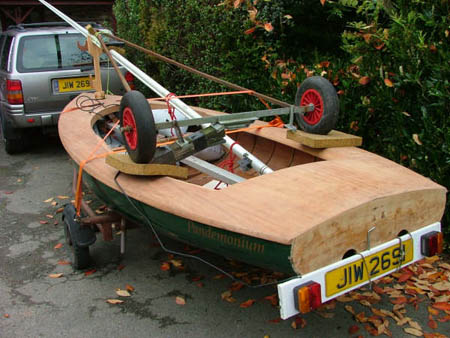 The major job was to get the decks as smooth as possible and to insert some new vaneer where excessive sanding had taken place.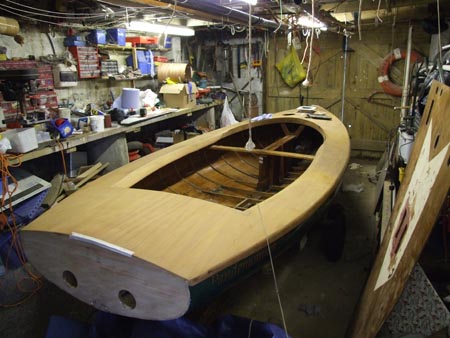 The mast gate was worn out so it seemed the right time to fit a Devoti mast gate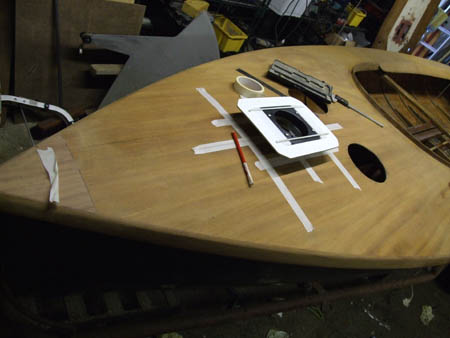 There then followed several weeks of varnishing with muliple coats of Schooner varnish to get a decent finish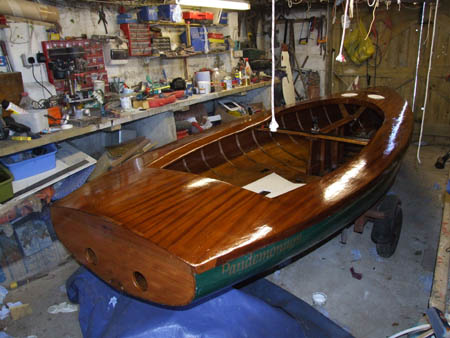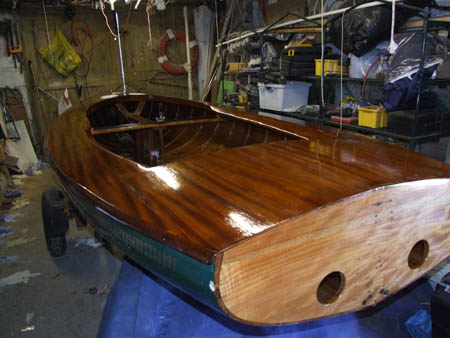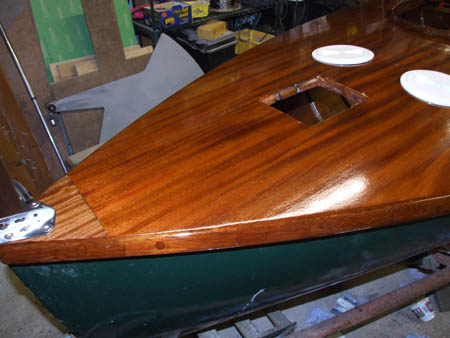 As you can see there's some damage to the paint work…..so the boat was turned over, stripped back to bare wood and repainted.
And now we needed to add water see K349 afloat