After a number of years in International canoes I decided to give Finn sailing a go, mainly due to advancing age and being fed up of swimming. In 2006 I noticed a very nice Fairey Finn on eBay and it was down the road at Poole.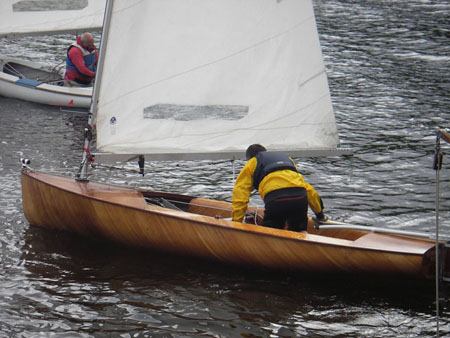 So after some frantic bidding I ended the owner of K129, Sea Mouse II of Poole Yacht Club. Lucklity this boat had been kept in a barn for a number of years and the previous owner had spent a couple of winters stipping the boat back to bare wood and totally revarnished her.
 K129 came with an interesting addition – a 3/4 sized 'ladies rig' comprising of a cut-down wooden mast and sail. Luckily she also came with a Needlespar rig and North sail. All I had to do with this boat was to sort out the deck controls…..and sail her. The first event we did was the CVRDA event in Clywedog, 2006 and due to the varying wind strength and direction a Finn proved to be the ideal choice of boat.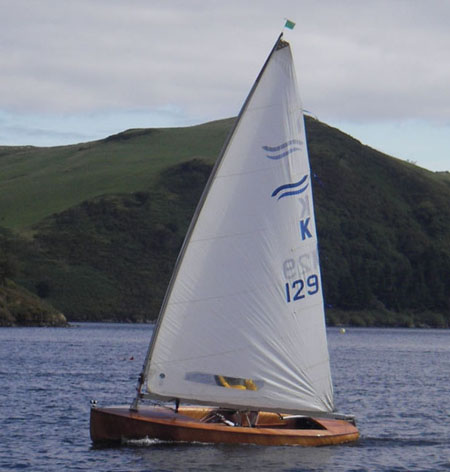 Owning K129 showed me that the Finn is the boat for me and led to me moving over to this class and selling my modern IC to fund the purchase of a newer, competive Finn.
K129 is currently for sale – see the For Sale page for details