Everything on the boat was stripped down and varnished, the soleboards and seats had multiple coats of Schooner varnish and the mast, boom and gaff were treated with Le Tonkinois. All I had to do now was put the boat back together again. As this Tideway is the 'Super' version it comes with fore and side decks, stern locker, gun metal fittings and slatted seats. all the fittings were cleaned up and polished and new brass keel band fitted.
The sails that came with the boat were a little tired so I got R and J Sails to provide a new set complete with reefing points.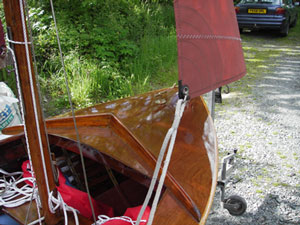 Rigging the Tideway for the first time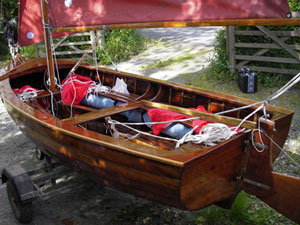 Rigging the Tideway for the first time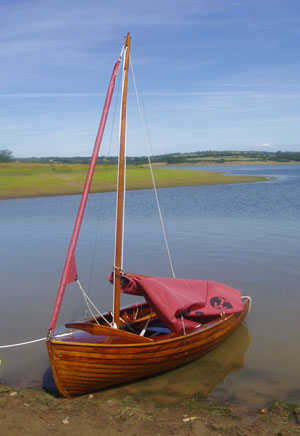 On the water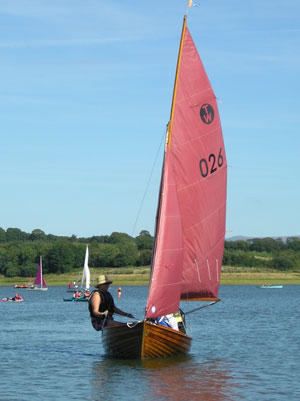 Not bad for an old clinker boat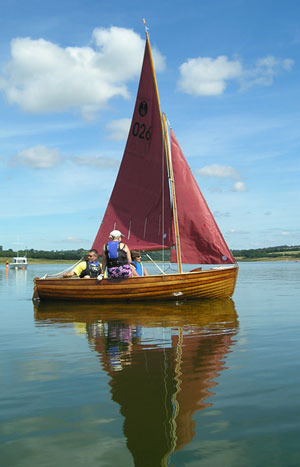 Room for three!
 After a winter in the workshop the Tideway ended up getting a full restoration, being stipped back to bare wood and revarnished, having replacement ribs put in and was redecked.
We attended the Tideway Nationals a couple of years ago, and to our delight we were awarded The Cambell Quaich, a trophy awarded for the best maintained Tideway dinghy.