International Canoe K37 – Rannoch 
Getting an email from Rannoch's previous owner offering to sell me the boat came as a great surprise and called for a 1000 mile round trip to collect both Rannoch and Zenith (probably the biggest buy-one-get-one-free offer I know of).
I think an Uffa Fox boat is the ultimate International Canoe. The background to the Uffa canoes are well documented in the Uffa books but Tim Gittins' excellent historical archive has all the relevant information.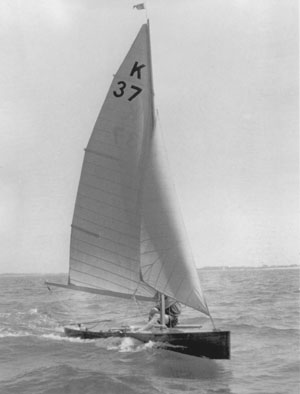 Image © Ron Head
Rannoch was featured in the January 1953 edition if Light Craft magazine. If anyone has a copy of this magazine I could borrow, please let me know.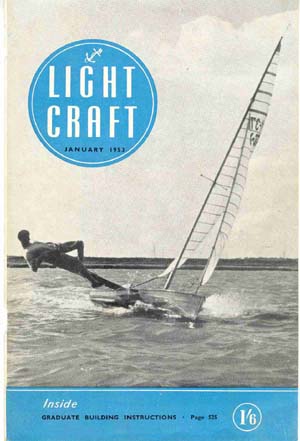 Rannoch was one of three International Canoes built by Uffa Fox in 1947. The other boats, Mederka and Storm Petrel are in museums, but at least Rannoch will still be sailing.