International Canoe GBR 212 – Waning Planker
After having sailed an older IC, SCATT III, I bought a Pyrahna Carbon IC – GBR212 in 2002. This boat needed mainly cosmetic work and was treated to a total strip down of all deck gear, followed by a refit and paint job.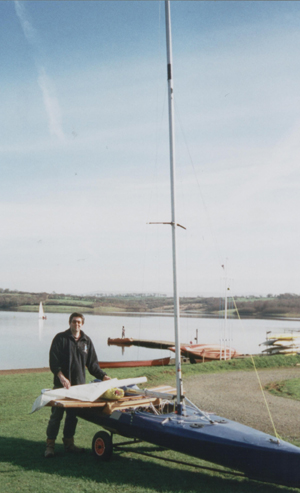 Renamed Waning Planker she ended up with a new mast in 2003 following a little accident.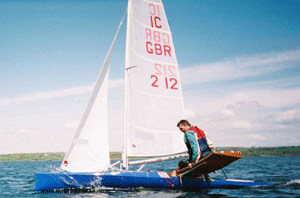 If you want more information on the International Canoe check out the IC web site