International Canoe K26 – Zenith, current state
Zenith needs a major rebuild, there are at least six planks to replace and over 20 new ribs required…..and a new deck…..and a mast….ahhh, some sails would be useful as well.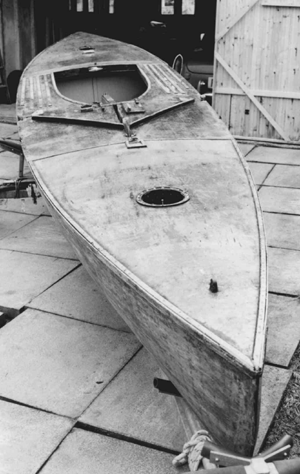 So will this work be worth it? Have a look at the pictures and you'll see Zenith and hopefully agree that she is worth saving.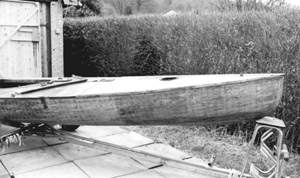 Below are a few recent images of Zenith. When I get her in the workshop I'll post details of the restoration.