Flying 15 K2946 – Encounter
I'd always fancied a 15 so when I found a small fleet of them on the doorstep and one of them was for sale I ended up with one.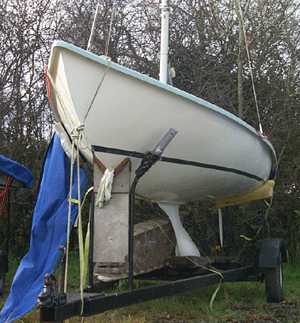 Encounter is a GRP boat from 1984 and I had her for a couple of years. With South West Water's interesting water management policy in force I sold her as, even with a Land Rover, it was becoming a pain to launch her.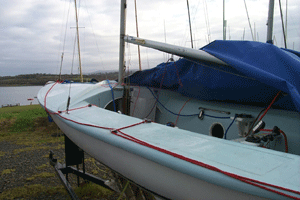 However, when I get too old to sail International Canoes, I have a feeling that another 15 will join the fleet.